Long Distance Counselling:
---
Does your dog have "problems" but you can't find a competent, professional and/or reward based dog trainer in your neighbourhood?
The good news is that virtual consultations in realtime through online video chat (such as Skype or Zoom) have proven to be a very effective way for professional trainers to work with owners. I am able to demo training techniques using my dogs (or a stuffed dog) and I will ask that you take videos of your training sessions which I will review in between our consults and provide feedback through email. To learn more check out my blog post on remote dog training here!
$100 - 60-90 minute Initial Video Chat to go over the dog's history, assess the problem and start working towards a solution
$85 - 1 hour follow up Video Chat
$50 - 30 min follow up Video Chat
PACKAGE DEAL - $375 - One 60-90 minute initial consult + Six 30 min follow up sessions.
Prices Include:
→   Customized Training plans
→   Homework exercises and supplementary information
→   Unlimited email/phone follow up support including video review, coaching and feedback.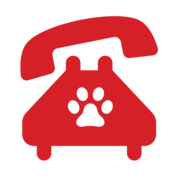 Sign up for Long Distance Consults now!