Board & Train:
---
Board and Train is an exclusive working vacation for your dog where they will receive top quality 24h care living cage-free inside Allison's home, as a part of her family. Your dog will enjoy a focus on daily training sessions using primarily positive reinforcement, long adventurous walks on her 14 acre property that abuts a shallow river and of course plenty of human affection. Allison only accepts one dog at a time for boarding to ensure a certain level of attention and comfort for everyone involved (her husband and two dogs included).
Board and Train is ideal for:
⟶   Owners who are going on vacation but want more bang for their boarding-buck.

⟶   Fed up owners who need help with a behaviour problem before they loose their minds.

⟶   New puppy and/or rescue parents who are struggling to find the time to train basic skills and want to benefit from the efficiency and skill level of a practiced dog trainer.
1 week - $900
2 weeks - $1600 ($800 per week)
4 weeks - $2800 ($700 per week)
A one week minimum is required for board and train but longer and custom time periods can be arranged.
Certain problem types will not be suitable for this format, please get in touch for more information!
Prices Include:
→   An initial 1 hour assessment to collect the dogs history and specific owner goals.
→   Cage free boarding, daily mealtime enrichment and walks.
→   2 formal training sessions daily along with general training throughout each day as needed.
→   Video and Email updates throughout the process.
→   A detailed training report card and concise follow up instructions for what your dog learned and how to maintain it.
→   A 1-2 hour "Transfer" session to train YOU how to maintain your dogs new skills.
→   Unlimited phone and email support afterwards to ensure continued success.
Inquire about Board and Train today!
*** Allison is no longer acceping bookings for 2018 as she is full up ***
To learn more about if Board & Train is right for you check out my Blog post about it here!
To see more about how I train check out my philosopy page here.
To see videos and photos of current and/or past board & train dogs scroll down or vist my Instagram or facebook pages.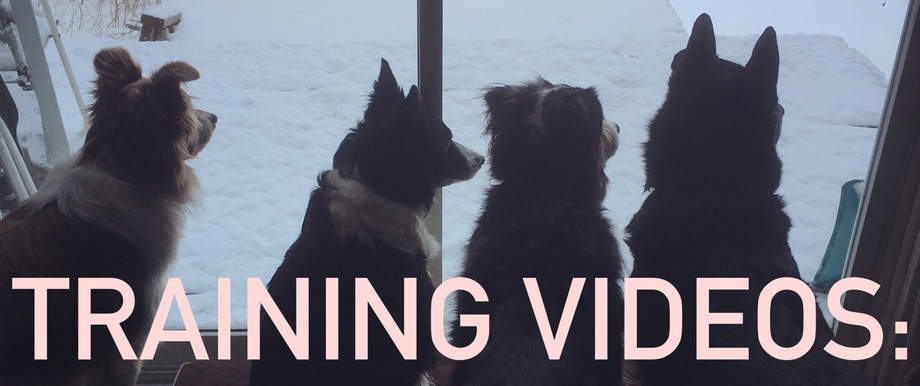 Crate Training
Verbal Discrimination (Cues)
Sit Stay
Down Stay
Go to your Bed
Eye Contact
Recall (Come when Called)
Harness Conditioning
Collar Conditioning
Halti Counditioning
Work-to-Eat every meal!